Welcome to Jamia-Tul-Madinah

An Educational Branch of Dawat-e-Islami
Jamia-tul-Madinah is an Islamic University. A project of Dawat-e-Islami, which teaches the traditional Islamic science known as Dars-e-Nizami. The Aalim course at Jamia-tul-Madinah spans over five years, in which students are taught the in-depth knowledge of Quran, Hadith, Usool-e-Hadith, Aqeedah, Fiqh, Usool-e-Fiqh, Sarf, Nahw, Arabic Literature, Balaghah, and much more . . .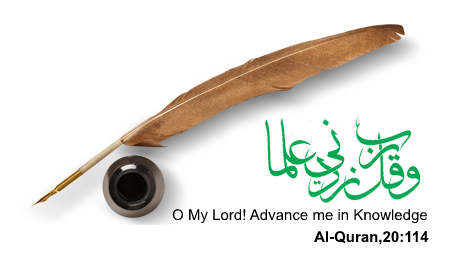 We Focus On
The academic experience provided through Jamia-tul-Madinah is fixed in a nourishing environment that helps students extend their academic learning beyond the classroom. Students' success at Jamia-tul-Madinah is measured in part by their potential to take part in and contribute to this larger campus community.
Introduction to Dawat-e-Islami
Dawat-e-Islami is a non-political movement of Propagation of Quran and Sunnah. With the mindset, "I must strive to reform myself and people of the whole world", Shaykh-e-Tareeqat Ameer-e-Ahle-Sunnat Hazrat Ilyas Attar Qadri founded Dawat-e-Islami in September 1981 in Karachi, Pakistan. From that time, Ameer-e-Ahle-Sunnat made it his mission to bring people on the path of Islam and to save everyone from the evils of Shaitan.
Educational departments of Dawat e Islami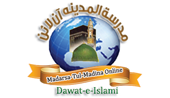 Madarsa-Tul-Madinah Online
This department aims to provide services to Islamic brothers of any age. Our course enables our student to verbally recite the Holy Quran with correct pronunciation within a period of only 3-6 months . . .
Visit Website

Madrasa-Tul-Madinah
Madrasa-Tul-Madinah is another educational department of Dawat-e-Islami established in October 1990, where many children come to learn Quranic Education i.e. Hifz and Nazra. Up till now, there . . .
Visit Website

Dar-ul-Madinah
Dar-ul-Madinah is an Islamic School system of Dawat-e-Islami. The objective of creating such a school system is to improve conventional academic studies in conformity with Shari'ah. This education system . . .
Visit Website

Jamia-Tul-Madinah
Jamia-Tul-Madinah is an educational department of Dawat-e-Islami where many men and women learn the traditional knowledge of Islam, known as Dars-e-Nizami. Dawat-e-Islami has more . . .
Visit Website